Body as Sculpture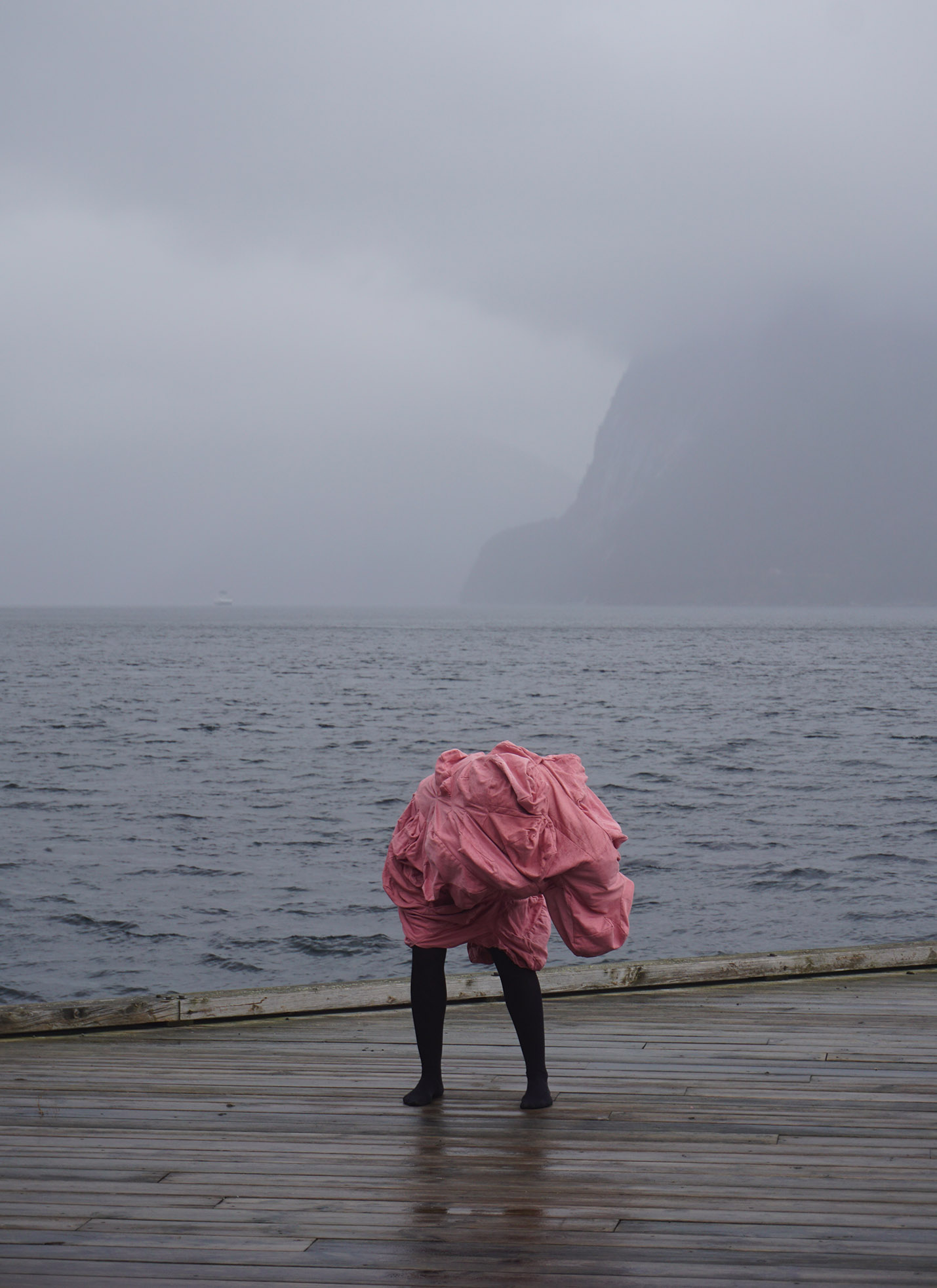 Performance on the ferry dock in Utne, April 2017
Photo: Kamilla S. Mathisen

As an exchange student at the Glasgow School of art in 2014, I started investigating the idea of the body as a sculptural object. Using a heavy cotton fabric, I made a costume where the body is shown as a formless shape where only the legs are visible.

The performance Body as Sculpture was shown for the first time in a group exhibition at The Whisky Bond, Glasgow in 2014. The work was recreated for the group exhibition LEKAM at HardingArt, Utne in 2017, which also included the video Body as Perpetual Motion.




Performance and video installation from "Filthy Swans", The Whiskey Bond, Glasgow, February 2014




Early investigations: